Lymm Super Sewer
Here is an article from United Utilities about the construction of a 20m dia 23m deep shaft in Lymm which Donegan recently completed. The shaft will provide 4 million litres of storage capacity in times of heavy rainfall to prevent flooding in the local area.
You may remember that back in August we told you about new super sewers for Lymm. Well we've now finished building the huge underground tank which will clean-up nearby Sow Brook and we marked the occasion by laying 5,000 crocus bulbs in the area.
UU volunteers joined forces with volunteers from Groundwork, Life for a Life, Marks & Spencer and contractors VJ Donegan and Co Ltd to plant the bulbs and local residents also took part in the fun.
"This is a great scheme for the community – it will make Sow Brook the cleanest it has been for decades – and we had fun in the sunshine planting the bulbs, which will look lovely next year.

"It was a win-win for the environment."Luke Spencer, United Utilities project coordinator
During storms, rainwater can overload the sewers and the water, together with sewage, can overflow into our rivers and watercourses.
In January this year, work started on building the detention tank which will hold the storm flows and screen out any litter like a sieve before it enters the brook.
"We've been building on land occupied by local allotments and a memorial garden, so we wanted to make sure we didn't just return the area as it was, but made it look brighter next spring with the crocuses. We really wanted to give something back."Luke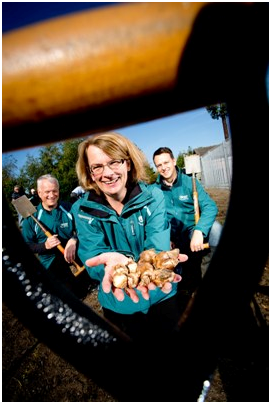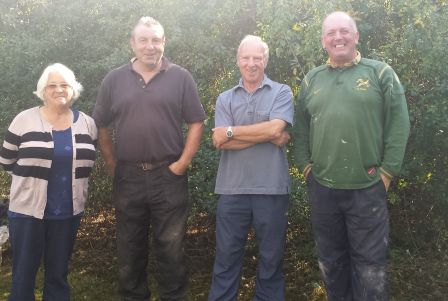 Local residents and workers at the planting event.